Zara.com launches in 5 more countries
In addition to France, Germany, Portugal, Italy, Spain and the United Kingdom, where online sales have been available since 2 September, all merchandise offered at fashion retailer Zara's high street stores will be available on the internet starting on 4 November. The new countries to discover the site are Austria, Belgium, Ireland, Luxembourg and the Netherlands.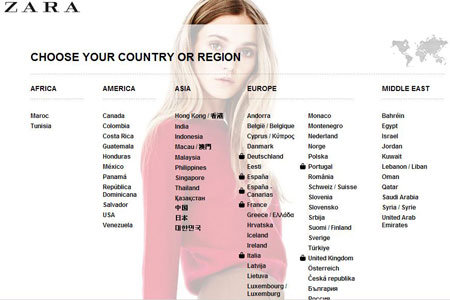 Zara.com
The prices on merchandise offered through the online store will be identical to those found in the stores. The simple website allows shoppers to filter a search for garments by; type of garment, colours, sizes, prices, reference number etc. Customers can view products in precise detail from different angles and use a SuperZoom feature to get an exceptional close-up look at the details of each item.
Copyright © 2019 FashionNetwork.com All rights reserved.