Ad giants seek catchy tunes at MIDEM music market
Feb 1 - What kind of tune will make someone want to buy a bar of soap, a painkiller or a condom? That was the question facing ad agencies who flocked to this week's MIDEM global music market in search of catchy sounds for their next big brand campaigns.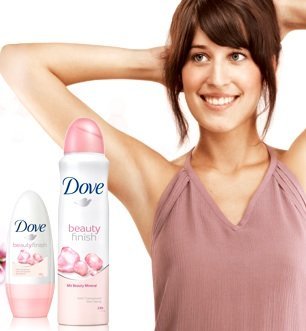 For the Dove campaign, Austin said the choice of music was "an intuitive issue".
Many artists were long reluctant to see their work and image associated with a brand or product -- until the record industry crisis of the past decade turned the music landscape upside down.
Suddenly artists started seeing working with a big brand as a new source of revenue, and a valuable way of reaching new audiences.
On the advertising side of things, perceptions have changed too, explained Tara Austin of the Ogilvy agency, who travelled to the Riviera gathering to audition artists for the next Dove cosmetics campaign.
One shift that has changed the way ad agencies view music, Austin explained, is the widespread use of testing panels by big consumer brands to assess the campaigns produced for them.
"It has become a well-established fact that the easiest way to get good scores is to ensure you have a track you are certain your audience will enjoy," Austin said. "It will compensate for many other shortfalls."
"There is a myth that music is entirely a matter of taste" -- and therefore that it is futile to use a song to target a particular audience, Austin said.
But, she explained, evidence has shown brands can benefit by using sound to create an all-round "experience" that consumers can identify -- whether or not they like the song in question.
Josh Rabinowitz of the Grey Worldwide advertising agency, was at the Riviera music market, which wrapped up Tuesday, to hunt down the soundtrack for a women's painkiller advert.
"Music is the sensory input that stays with us the longest," he explained. "We can filter out images, concepts and moods, but somehow music remains."
How to find the right fit? The list of criteria set down by ad agencies makes it sound like a needle-in-haystack challenge.
"Music that is distinctive, atypical, simple but powerful, subtle yet emotional without being sappy," reads Rabinowitz's ambitious wishlist.
For the Dove campaign, Austin said the choice of music was "an intuitive issue".
"We will gather people who know the brand inside out -- who feel it in their bones -- and will ask which tracks feel to them as if they hit at what Dove really is about, authentic, real beauty.
"Once we establish which tracks feel right, it will then be a case of establishing why that is and deconstructing the sound to learn lessons."
For the aim, for a campaign such as Dove's, is to create a "sound strategy" that encompasses the brand's entire image.
No musical genre is ruled out from the outset, but industry professionals admit they will often ask an artist to rework a song to make it fit more closely with the brand in question.
Because the reality is that music is most often chosen "at the 11th hour, when the spot is being edited in post production," said Rabinowitz.
Only very occasionally will a tune be selected right from the start of the creative process, where it can help drive the inspiration.
That said, many brands have made music a key part of their brand identity, a prime example being Apple and its tie-ups with artists from Feist to Yael Naim.
Each product launch from the IT giant has a tune to match, always following a similar set of parameters: a warm sound, polished production standards, folksy vocals and simple melodies.
"They have clearly chosen only to use fresh, new music and unknown artists," explained Austin, part of a bid to portray themselves as "innovators who are forever bringing their audience something different."

by Benedicte Rey
Copyright © 2022 AFP. All rights reserved. All information displayed in this section (dispatches, photographs, logos) are protected by intellectual property rights owned by Agence France-Presse. As a consequence you may not copy, reproduce, modify, transmit, publish, display or in any way commercially exploit any of the contents of this section without the prior written consent of Agence France-Presses.