Italian jewellers put on brave face
VICENZA, Italy - Light-weight metal, steel and wood instead of gold and brightly coloured gems instead of diamonds featured at a jewellery fair in northern Italy aiming to tempt consumers with lower prices.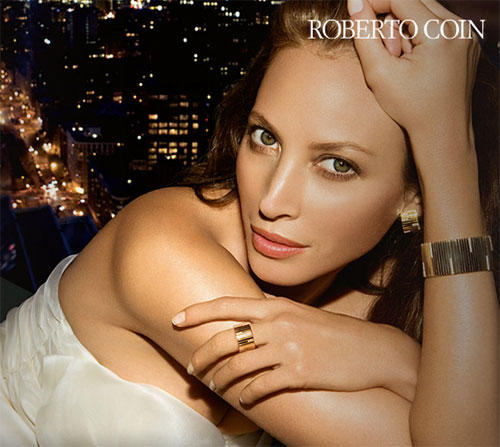 Roberto Coin collection
Jewellery output in Italy, Europe's biggest jewellery maker and the world's leading exporter with 4.4 billion euro (3.9 billion pounds) in export revenues in 2008, is expected to fall this year because the economic crisis has prompted even well-heeled clients to cut back.
"We had a negative peak in the first quarter," said Domenico Girardi, general manager of Vicenza Fair which organises the international jewellery event, referring to a slump in output and export sales.
"I hope there will be some improvement in the next few months but it will not be enough (for the sector) to recover from crisis," Girardi told Reuters on Saturday at the fair which runs from May 16 to May 20.
Italy's jewellery sector -- embracing more than 10,000 companies, mostly small and family-run -- has had to make massive temporary lay-offs and some companies have closed down this year.
Italian jewellery designer Roberto
Coin
, famous for his bespoke diamond-rich gold pieces, has created a Capri Plus collection which offers pieces of identical design made with materials from ebony to silver and gold and from semi-precious stones to diamonds. Price tags vary from $2,000 to $70,000 (46,000 pounds).
"Materials and prices are different, but we have not cut on quality. It is the same style, the same class, the same look," Coin told Reuters.
Another Italian top-end designer, Paladino Orlandini, has started making smaller-size versions of his hand-made metal-rich woven gold jewellery with a retail prices of around 1,500 euros a piece compared with "full-size" items worth 5,000-10,000 euros.
But cheaper items surprisingly have had less success with Orlandini's traditional clients than big-ticket pieces, he said.
In the middle and lower segments of the market, makers of gold and silver jewellery have been trimming the weight of their pieces to soften the blow to consumer pockets.
To defeat gloomy consumer sentiment, jewellers are using new technology to make big-size but super-light, hollow or gold-filled, web-like or cut-out pieces which look expensive but are affordable because of reduced gold content.
"Tough times are good to show your character, what you are worth. The show must go on," said Paola De Luca, co-founder and creative director at jewellery consultancy and research group TJF.
By Svetlana Kovalyova
(Editing by Ruth Pitchford)
© Thomson Reuters 2023 All rights reserved.