Talks between Ferre owner, Ngok still ongoing -GTP
MILAN, Oct 15 (Reuters) - Italy's GTP Holding remains in talks with a company represented by Chinese businessman Billy Ngok over a possible investment in fashion group IT Holding , GTP said on Wednesday, October 15th.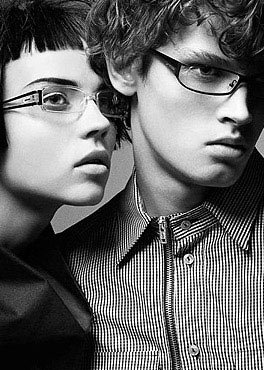 Gianfranco Ferre campaign
Créée il y a tout juste trente ans, la maison italienne
IT Holding's labels include
Gianfranco Ferre
and
Malo
and its market value is about 69 million euros ($94.26 million). GTP controls PA Investments, which in turn holds 60.6 percent of IT Holding.
The investment talks were announced on Sept. 12. Ngok is chairman of China's Hembly International Holdings Ltd. but is representing another, unnamed, company in the talks over PA Investments.
"GTP Holding ... wishes to clarify that negotiations are still in progress with a company represented by Mr. Billy Ngok," GTP said in a statement.
"GTP will promptly disclose information regarding future developments in the negotiations."
A source close to the matter said Ngok had concluded due diligence and lawyers were drawing up the outline of an accord. A spokesman for IT Holding had no comment.
PA Investments is wholly owned by Tonino Perna, IT Holding's chief executive. He told reporters last month he would not give up control of PA Investments.
Shares in IT Holding were up 7.05 percent at 0.302 euro at 1054 GMT. The all-shares Mibtel index was 0.8 percent lower.
Sources close to the matter have told Reuters that Perna liked the option for investment because it would let the Italian company to develop in Asia. (Reporting by Cristina Carlevaro; Editing by Richard Hubbard)
© Thomson Reuters 2023 All rights reserved.