Abercrombie hires CFO from TBWA ad agency
SAN FRANCISCO, Nov 7 (Reuters) - U.S. teen apparel retailer Abercrombie & Fitch Co named advertising agency executive Jonathan Ramsden as its new chief financial officer on Friday, erasing a degree of uncertainty ahead of the key holiday shopping season.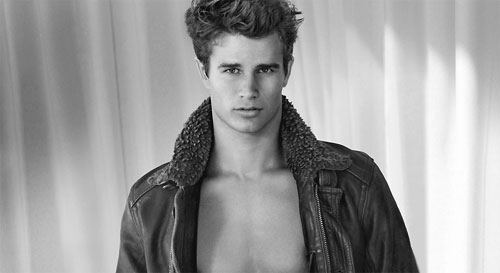 www.abercrombie.com
Ramsden will join Abercrombie in early to mid-December from TBWA Worldwide, part of the Omnicom Group Inc , where he was chief financial officer for 10 years.
Abercrombie said Ramsden will be paid an annual base salary of $700,000, with a target incentive level of 75 percent of that salary.
He will also receive a $150,000 signing bonus, a grant of 10,000 stock options and 10,000 restricted stock units. Upon his employment, in lieu of the annual grant given to senior executives of the company, he will also receive 50,000 stock options and 30,000 restricted stock units
Abercrombie's previous CFO, Michael Kramer, resigned in August to become chief executive of clothing maker Kellwood Co. Some analysts worried his departure would derail the retailer's efforts to expand internationally and improve margins. At least two analysts downgraded the company's shares after Kramer's departure.
A month later, Michael Nuzzo resigned as Abercrombie's senior vice president of finance. He had been performing the top financial job since Kramer left.
Controller Brian Logan assumed financial responsibilities at Abercrombie after Nuzzo's resignation.
The New Albany, Ohio-based company, known for its higher-end fashions and topless male models, has faced lower sales in recent months as consumers have cut back on shopping amid the U.S. economic downturn.
For October, Abercrombie posted a 20 percent fall in sales at stores open at least a year.
Abercrombie shares closed at $25.10, down 5.5 percent, on the New York Stock Exchange. (Reporting by Martinne Geller and Alexandria Sage; Editing by Lisa Von Ahn, Leslie Gevirtz)
© Thomson Reuters 2023 All rights reserved.