Adidas to keep up logo battle; settles Wal-Mart case
MUNICH, Sept 3 (Reuters) - Adidas AG , the world's number two sports goods maker, will keep battling those who misuse its three-stripe logo, it said on Wednesday, Septembre 3rd after settling a infringement lawsuit against Wal-Mart .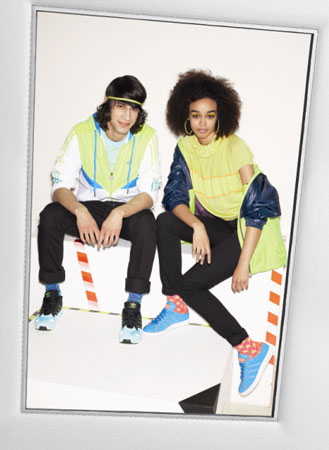 Adidas campaign
"The brand with the three stripes is still as strong as it used to be and we will continue to crack down on companies that are selling shoes with stripe designs which infringe our trademark," Adidas said. It gave no details of the settlement.
Adidas on Tuesday settled a trademark lawsuit against Wal-Mart, the world's top retailer, having claimed the discounter's use of two- and four-striped shoes diluted the Adidas brand.
The suit was initially filed in 2005 and the trial date had been set for Oct. 6 in U.S. District Court in Portland, Oregon, where in a similar case in May Adidas won a $304.6 million decision against Payless ShoeSource, a unit of Collective Brands Inc .
"In the interest of avoiding further litigation, we have reached an amicable resolution to our dispute," Adidas said in a statement.
Wal-Mart previously reached two settlements with Adidas that prohibited it from offering striped shoes that were "confusingly similar" or certain other striped designs, according to court documents.
Payless and Wal-Mart are not the only companies that have been a target for Adidas lawsuits in recent years.
Sears Holdings Corp reached a confidential agreement in May with the company over its Kmart unit's shoes, while Target Corp and Nordstrom Inc have also settled cases.
By Jens Hack; Writing by Eva Kuehnen; Editing by David Holmes
© Thomson Reuters 2023 All rights reserved.