Escada will face insolvency if revamp fails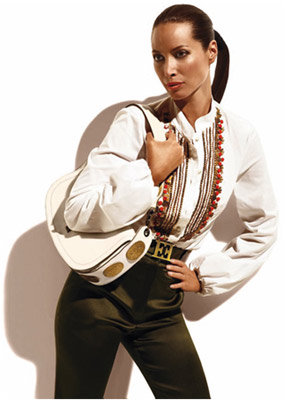 Escada collection Spring-Summer 2009
MUNICH, April 28 (Reuters) - German fashion house Escada (ESCG.DE) will face insolvency if its plan to raise fresh cash, replace a bond and renegotiate credit lines fails, Chief Executive Bruno Saelzer said on Tuesday 28 April.

"The only alternative would be Escada's insolvency," Saelzer told shareholders in a speech prepared for the annual meeting.
Escada plans to raise around 30 million euros ($39 million) in a capital increase in July. It has also asked holders of its 200 million euro bond to take a cut in repayments and is negotiating with banks on existing and new credit lines, it said last week.
"Escada will not survive if one of the groups does not participate," Saelzer said, adding that Escada had to hurry as it plans to complete the restructuring by July.
Escada shares, which have fallen more than 70 percent in the past year, were down 1.7 percent at 2.95 euros at 0824 at 0806 GMT, underperforming a 2.1 percent drop in Germany's small-cap index .SDAXI.
Escada sounded the alarm in March, saying it needed to raise 30 million by the end of its fiscal year to Oct. 31 to stay alive.
Shareholders Wolfgang and Michael Herz are willing to invest up to 20 million if they get permission from the German financial watchdog BaFin to forego a takeover offer to remaining shareholders, Escada said.
The German billionaire brothers together hold 24.9 percent following Escada's last capital hike in July last year when it raised almost 50 million euros.
But the group made a loss of 70 million euros in 2007/08 as it struggles with slowing sales exaggerated by the global economic downturn, prompting it to tap capital markets again.
© Thomson Reuters 2023 All rights reserved.